Here at Jordantown, there are many ways for you to get involved! Check out our diverse ministries and find one that's right for you!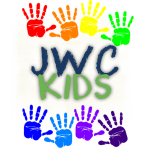 Our children's leaders can't wait to teach your child about the Word of God and help them grow in Christ. Join us for the fun!
Comprised of Adults over 18, our Young Adult group is putting on the armor of God and keeping our swords sharp to face the challenges of life with God by our side! Armor up with us!

Food and fun, faith and friendship-- check out our women's ministry and join in!
Our active and enaging youth group is growing and growing-- and we want you to join us!
Our men's group would love to have you as we walk through the Word and grow into spiritually-mature family leaders. 
Our Praise and Worship/Production team is always looking for people willing to help- from singing and playing on Sundays to helping run our behind-the-scenes production!
---
Volunteers needed! 
Fill out the form below if you are interested in helping with any of our ministries!
Other areas of need are: 
--Groundskeep (Cleaning, mowing, etc) --Sunday School Teachers--
--Greeters Nursery Workers --Community Missions--